I'M BACK!! I'M BACK!!!
It feels like forever since I've blogged and boy have I missed you guys!! Sweet Girl, Little Man and I had a fabulous time visiting all our family and friends!! Sweet Girl just loved the beach and we can't wait to go back in a few weeks!!
Okay, okay....on to our trays for this week! I had so much fun putting these together and it feels so nice to get back into some sort of routine!! Since there is so much talk of princesses and royalty and stuff lately, I decided to go with a princess theme for this week's trays!!
Matching princesses
For this tray, I used our princess figurines and printed out matching picture cards. I also made an extra copy of the princess cards for Sweet Girl to match as well! Sweet Girl loves all the princesses!! (And on a side note.....if anyone wants to print out your own princess cards just leave a comment or email me and I can send the page to you!!)
UPDATED.....I had lots of requests for the princess cards so I decided to upload them!! Click
here
for your own copy!
Big and small diamond sorting
Princess color puzzles
Puzzles are all the rage at our house right now so I thought this would be fun! I found these adorable puzzles at
Little Piles Everywhere
.
Spooning hearts
Princess patterning
Carissa over at 1+1+1=1 put together a fabulous
princess pack
. This is the patterning activity. We are working on simple ABAB patterning.
Jewel counting
For this one, I'll have Sweet Girl count out the boxes on the pink sheet and then add a rhinestone sticker to the box/boxes.
What do you have planned for this week??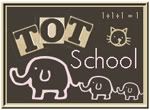 Preschool Corner